UNUSUAL - Pet Photography 52 Week Project - Week 43
Unusual is our theme for the pet photography 52 week project this week and I just happened to have a portrait session scheduled for last Saturday at a place called The Peculiar Rabbit. The definition of peculiar is 'strange or odd, unusual.' I picked this spot because most everyone knows where it is.
I've been wanting to do a photo shoot in this particular neighborhood. It's called Plaza Midwood and it's known for being a diverse and eclectic area. There are lots of fun restaurants and The Peculiar Rabbit is one.
The reason I wanted to do a shoot here is because there are lots of graffiti walls. I have a question: is any painting on a wall considered graffiti? I tend to associate graffiti with gangs and the way they mark their territory but these walls are works of art. I wish I would have backed up and taken more photos of just the walls. They are amazing. I'd love to watch someone creating something like this too.
This cute pooch is Sadie. I put out a model call and she volunteered (well actually that's not exactly true.) I actually asked her mom if she'd volunteer because I saw her and you know I love this breed so luckily for me her mom said sure, she'd volunteer Sadie!
Sadie is adorable and we had a lot of fun. If I had it to do over though, I'd prefer to get Sadie outside the city. As I was talking to her mom during the session, I learned that Sadie gets to spend time at a horse farm. Now doesn't that sound awesome? Sadie was a total rockstar but perhaps a dog with a more solid colored coat would pop more against these unusual, colorful walls. What do you think?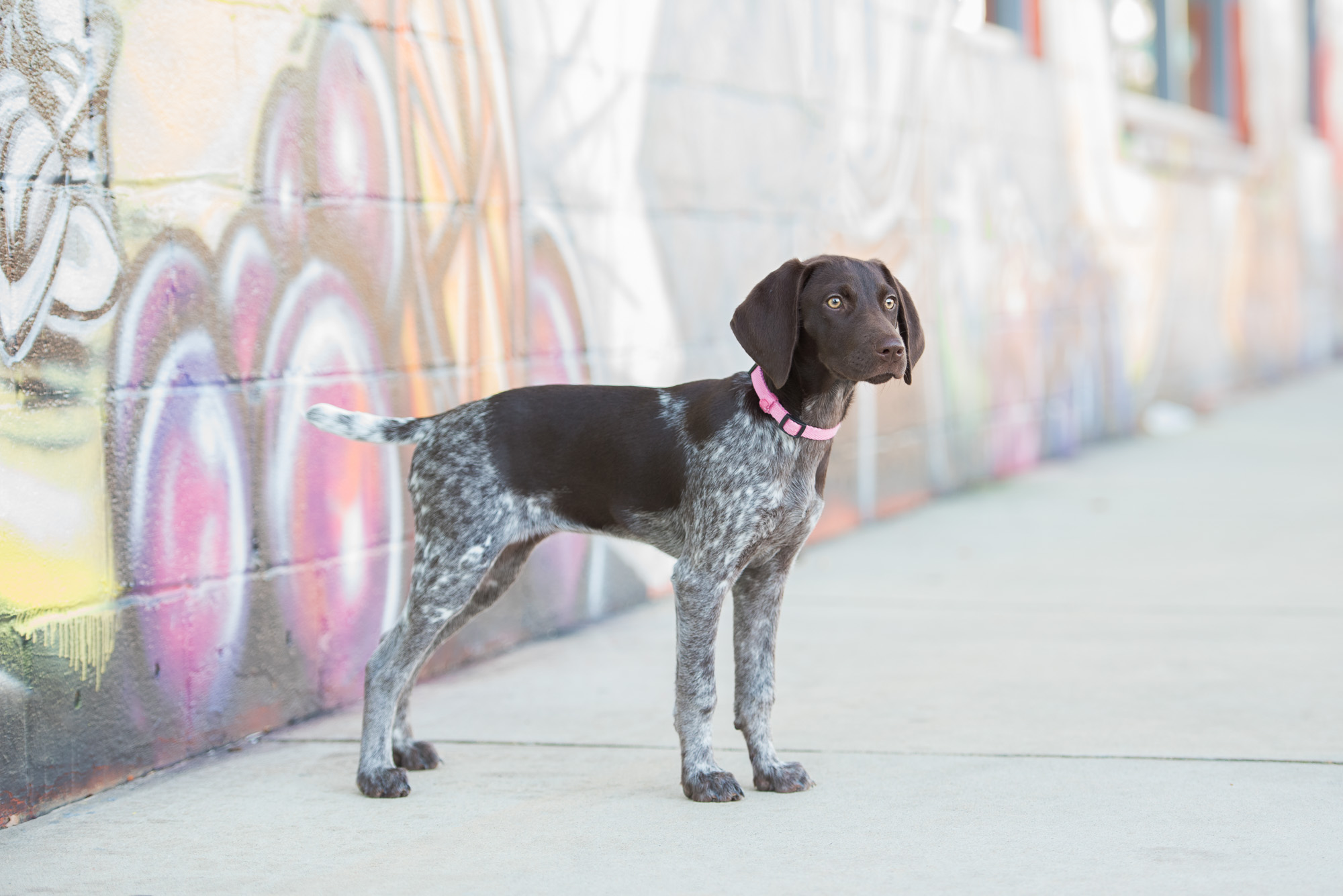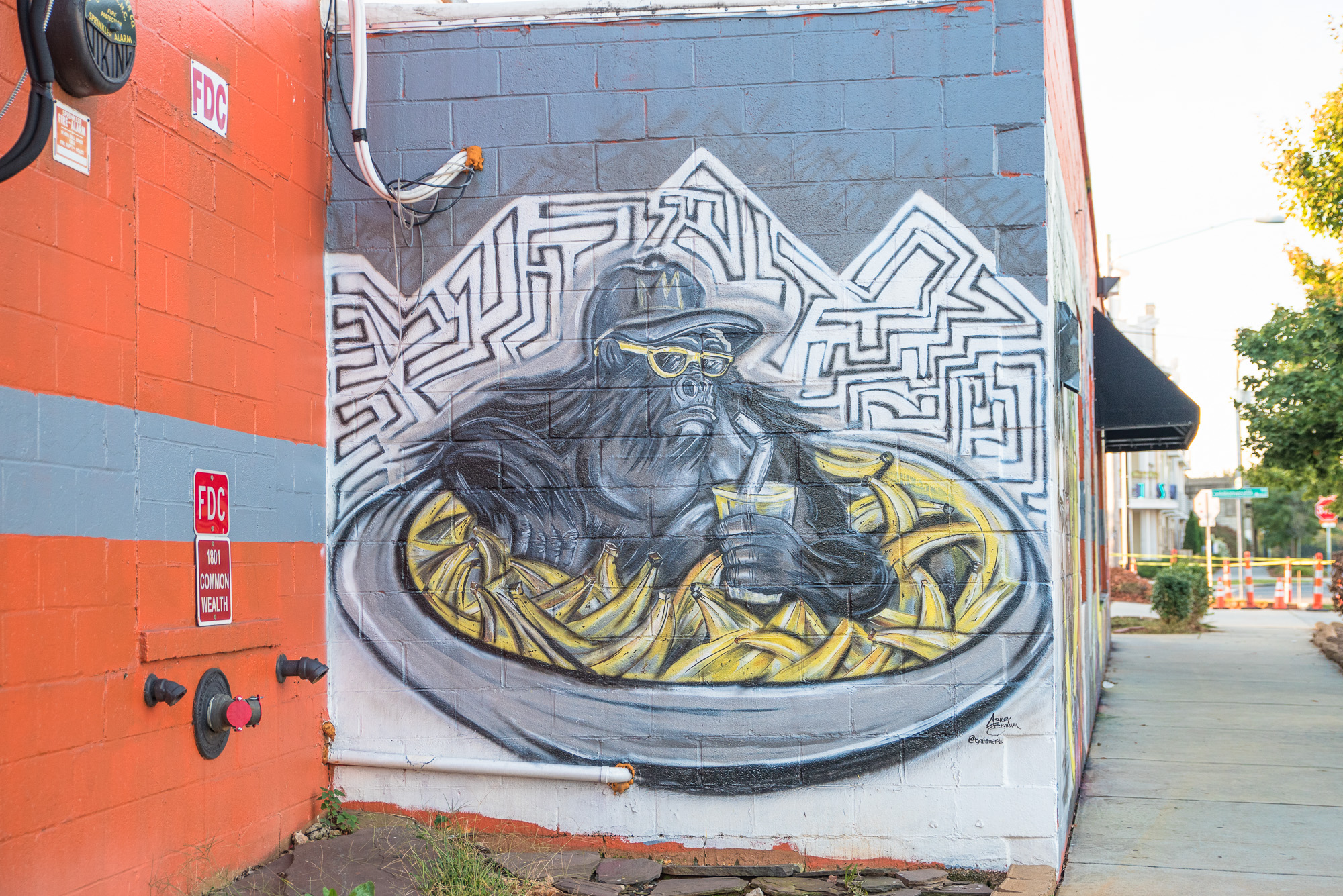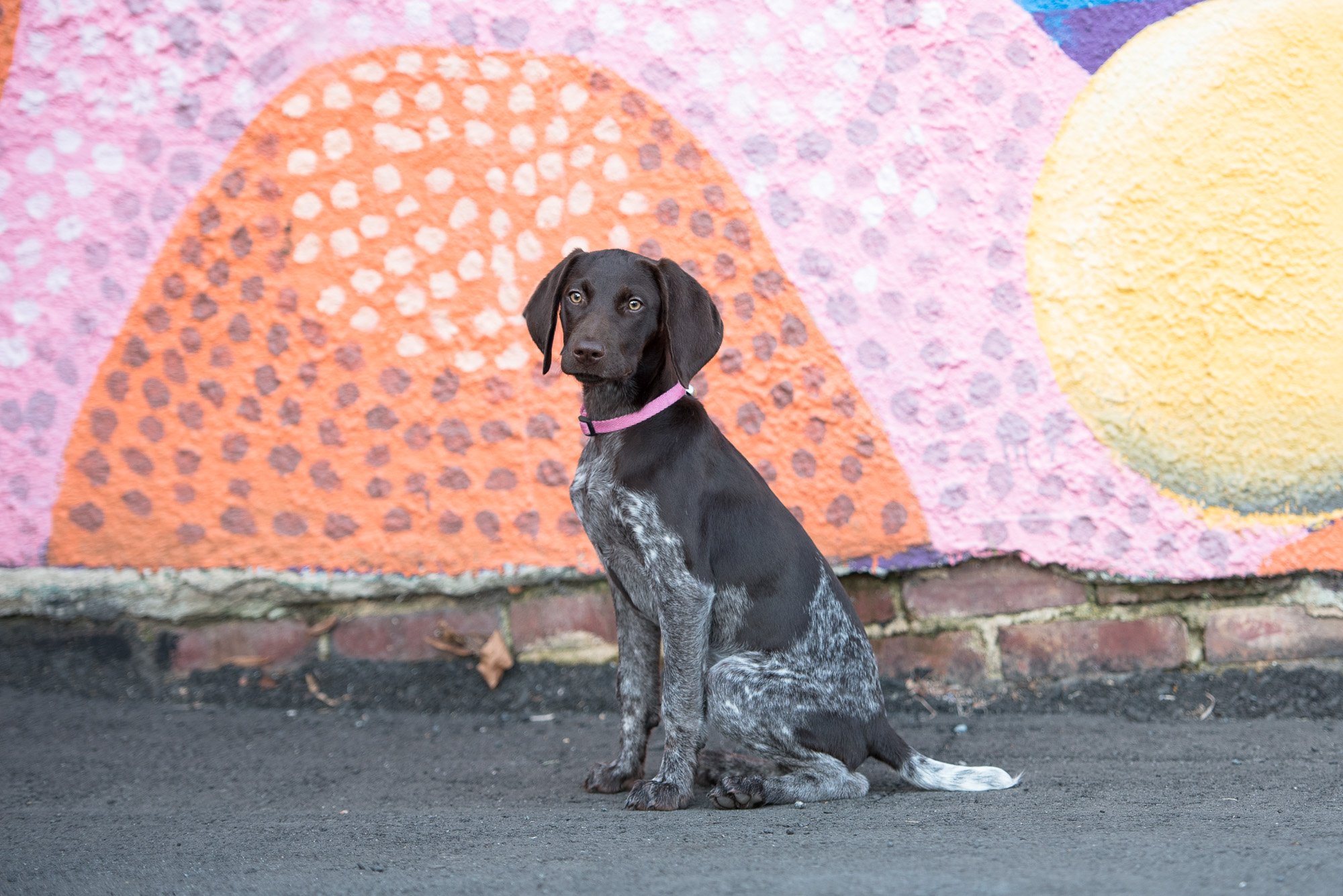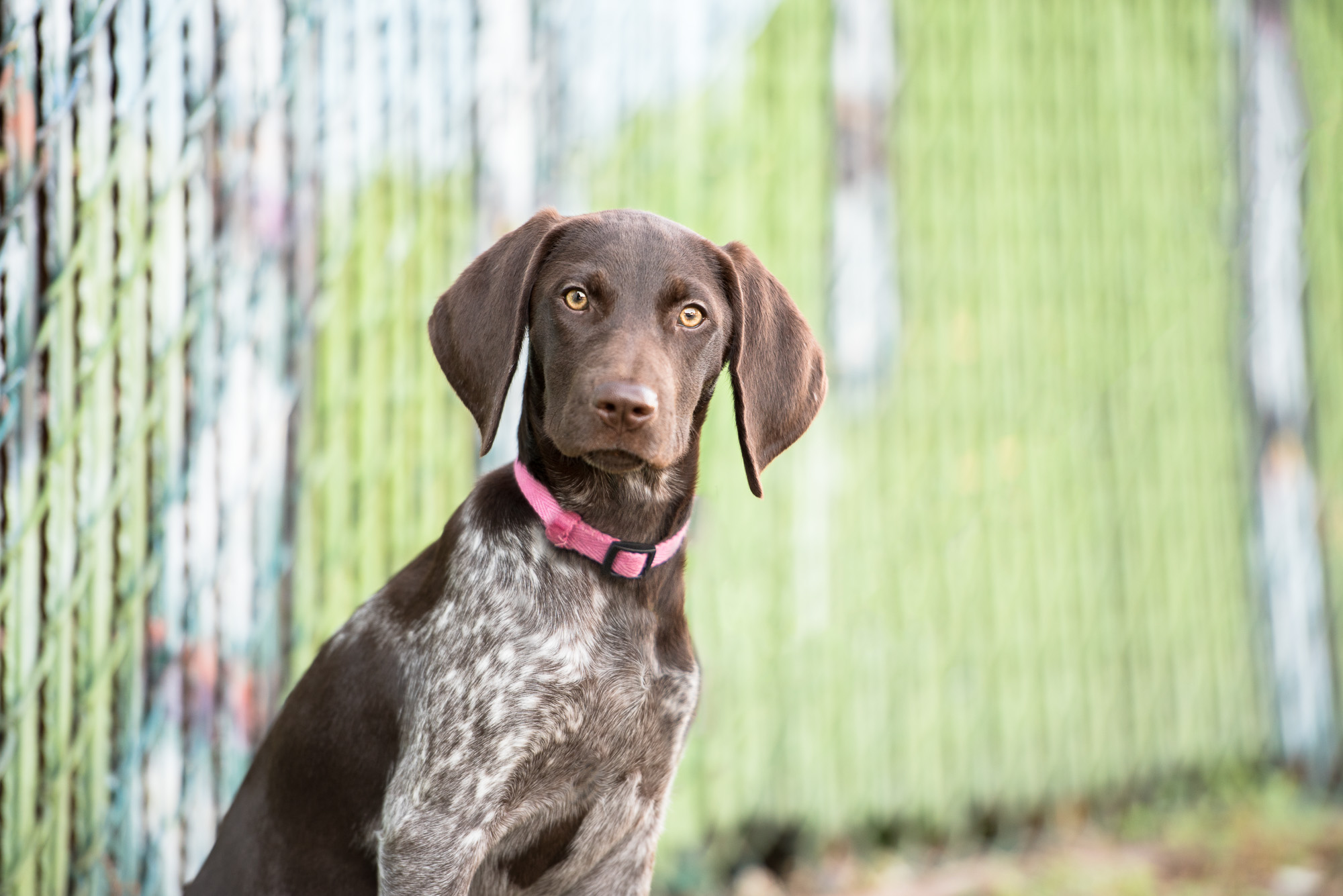 Tell me which photo against these unusual walls is your favorite. Thanks to Sadie and her mom for meeting me early on a Saturday morning and waiting out the unexpected 5k race traffic.
This is a blog circle and next up is About A Dog Photography in the Twin Cities and Central MN. Be sure to click the link at the bottom of each post and you'll see each photographer's take on our "unusual" topic this week.