UGLY SWEATERS: Dog Photographer 52 Week Project - Week 51
Ugly sweaters in the topic for this week's 52 week project and I think a lot of us are really unsure how to approach this week. The topics are meant to challenge us and for those photographers who are experiencing summer right now, I'm sure this one is a challenge. I at least am in the midst of winter although yesterday it was 72 degrees here.
When did ugly sweaters become a thing? I remember several years back that ugly sweaters weren't considered ugly, they were festive. I had a few of them. I don't have any for the dogs however. They do have coats so here are a few photos of Moose wearing his "Christ-Moose" coat. I consider it festive not ugly. *These photos were taken last winter. We've not had snow yet.*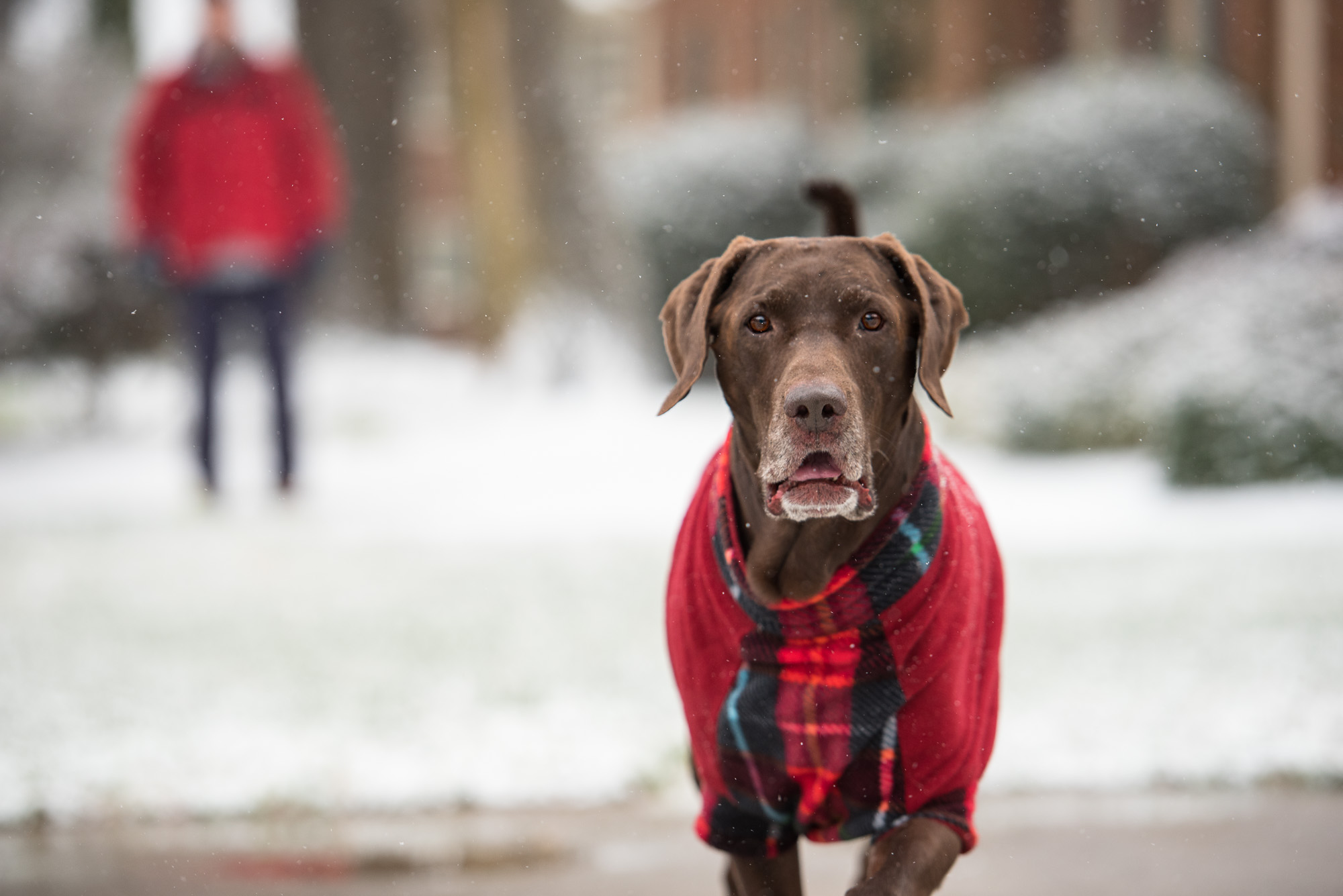 I actually really like this dog coat. It was originally our yellow lab Sam's coat. Sam loved being outside and he loved the snow even more but he'd get cold. Most dog coats cover the dog's back with just a strip of material going under the belly. This coat covers the entire belly and closes with velcro across his back. I like the idea of covering his tummy and his back so he stays really warm.
Moose has really short hair. We think he is some sort of scent hound / lab mix because of his shorter hair, longer legs & ears and hound-like nose (that can get him into trouble.) His fur is more weimaraner or german shorthaired pointer like. When it gets really cold, I put this coat on him.
Willow on the other hand didn't like wearing a coat. If you put one on her, she'd freeze and wouldn't move. She didn't like them at all. She had much thicker fur so I didn't subject her to wearing a coat so I don't have any photos of her to share wearing one.
I recently was pet sitting with this sweet little chihuahua Lola. She has a quite the wardrobe and she needs it because she is frequently cold! I posted this photo on my Instagram page with the caption: "When your pet sitting client's game is strong than yours." #juicycouture