Rivers
This is Rivers, a 13 week old weimaraner puppy I've had the pleasure of getting to know over the past few weeks. If you don't follow me on Instagram, you might not know the story behind Rivers and my fascination with him. It goes back 23 years. (That btw is shocking to me. When I did the math I literally said out loud, that can't be right. Well, it is.)
When I graduated from college, all I wanted to do was buy a house with a fenced yard so I could get a dog. It took me almost 10 years to fulfill that goal but in March 1996, I bought my first house and 3 months later I brought home Sloan, a 6 week old weimaraner / lab mix puppy. She was my companion for 12.5 years. I loved her like I've never loved anything before in my life and I think she loved me in the same way.
Sloan's mom was a weimaraner. She looked just like this except she was brown. Everytime I see a weim, I think of her.
Fast forward to a few weeks ago when I am on my way to a client's house to walk his dog. I pull into his driveway and I see a young girl walking a weimaraner puppy across the street. I of course go over to her and ask I if I can say hi to the puppy. That was the moment I was introduced to Rivers. He was around 9-10 weeks old at the time and I sooo wish I could've gotten photos of him then because he has grown so much in such a short time.
Luckily for me, Rivers lives in a close knit neighborhood and sure enough, my name and dog walking / pet sitting services were mentioned to his dad. I was thrilled to be asked to take care of him and of course, I mentioned BARKography to him too.
If you're not familiar with the breed, this is what I would say about them: They're very smart, high energy dogs. They require firm training and someone who will devote time to giving them daily exercise. They are loyal. They love any kind of attention. They love being loved and they'll love you back with their entire being. Rivers is a blue weimaraner. The most common color is more silver/gray. Some of you may know of William Wegman and his photographs of weimaraners which is how I first discovered the breed. Lucky me - I get to see him again today!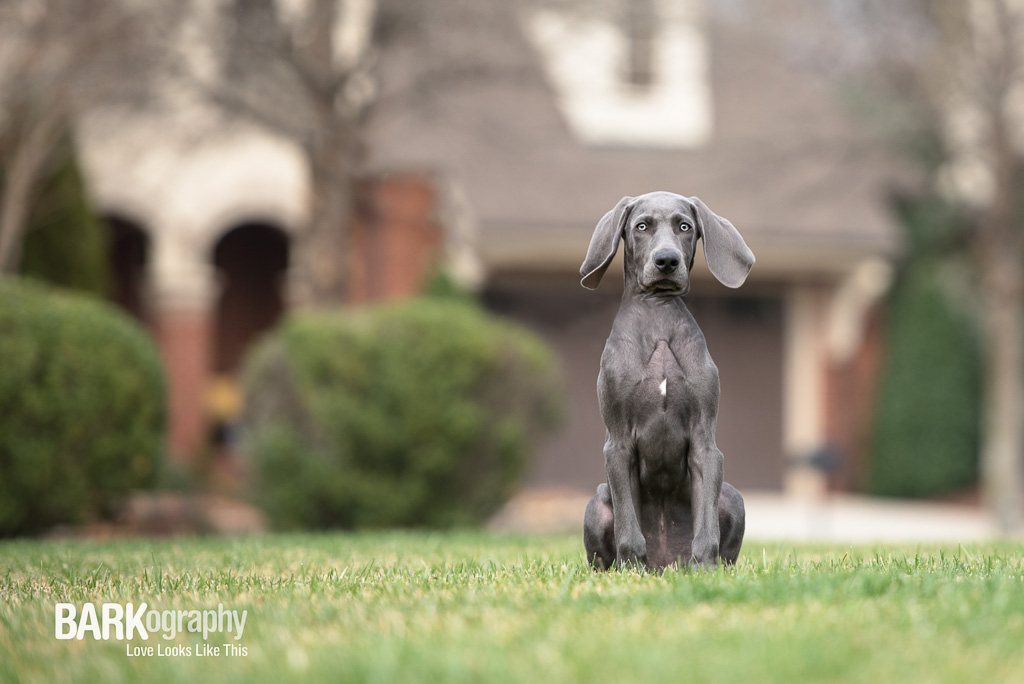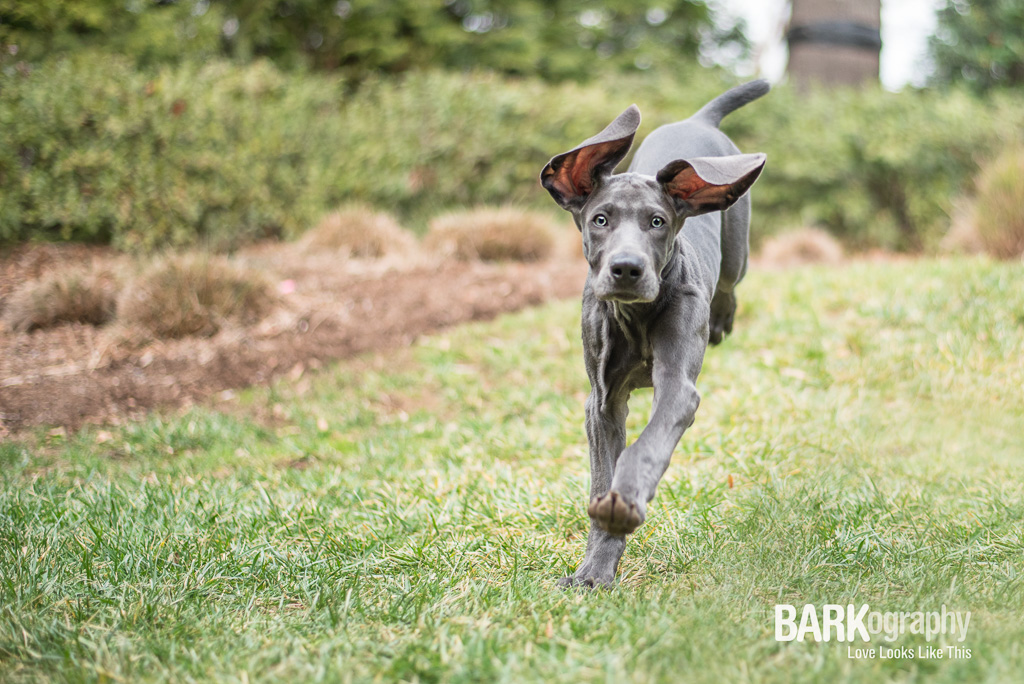 I am so excited that I get to watch Rivers grow up. I can promise there will be more photos of him too.