Working Dogs
I don't think I've ever photographed working dogs. Dogs actually doing what they were bred to do. If I have, I don't recall but I got a chance to witness some amazing working dogs last week thanks to Mark with Whole Nine K9.
I met Mark initially at a Lure Coursing event. Now that was a fun day. Mark had one of his Belgian Malinois at the event (Sura is her name and she is in the slide show below. She's the one with an incredible vertical leap.) To say she was fast and impressive to watch on the lure course is an understatement. You'd have to scroll way back through my instagram feed to find photos from the event.
This event was different though. This was training protection dogs. All of you know I love dogs. I don't ever want to witness a dog being harmed so when I got there, I had a lot of questions. I had to know these answers if I was going to stay and do this.
I asked them to not be offended by my questions but I had to ask. My first question was, why do you have these dogs? Then I asked: What are they used for? Are any of them used in dog fighting? Do you hit them while training them?
I'm summarizing but this is what I learned. Some of these dogs are used for personal protection. Many of them participate in a sport I'd never heard of called IPO or Internationale Prüfungs-Ordnung. I did some research on this sport and this training and found that the dog should always remain happy, clear headed, forward and social.
That's not what I expected. I expected to see vicious dogs that I was afraid to be around.
When I asked about dog fighting, I was very happy to learn that most of these dogs are very dog friendly. They certainly are not taught or trained to be aggressive towards other dogs.
While the men in the bite suits (yes that's what they're called!) did have sticks in their hands, I never once saw them hit a dog. They waved the stick around or they slapped their own leg to make create noise to motivate the dog.
So with this bit of knowledge we started.
The only issue from a photography standpoint of photographing events like this is the weather. Most of these events are held midday and on a bright sunny day that means lots of harsh shadows. Harsh shadows are not my friend. I'm guessing though had I not mentioned that, most people wouldn't notice them but they really bother me. Regardless of what I'm photographing, I want to feel like I'm putting my best work out there. Photos with harsh shadows and distinct shadow lines really both me.
I'm totally guessing but I probably photographed around 10 dogs. Other than the French Bulldog Sims who came out midway through the day, all of these dogs are working dogs or protection dogs. (and yes I fell in love with Sims. I mean just look at him!)
I watched in awe as these dogs worked. As the day went on, I gained some confidence and started to feel a little more comfortable. To say I was out of my element is an understatement but I so appreciate the opportunity to photograph and witness these working dogs. This was not a typical dog photography session for me but I had a blast.
Here are few of these working dogs doing what they do: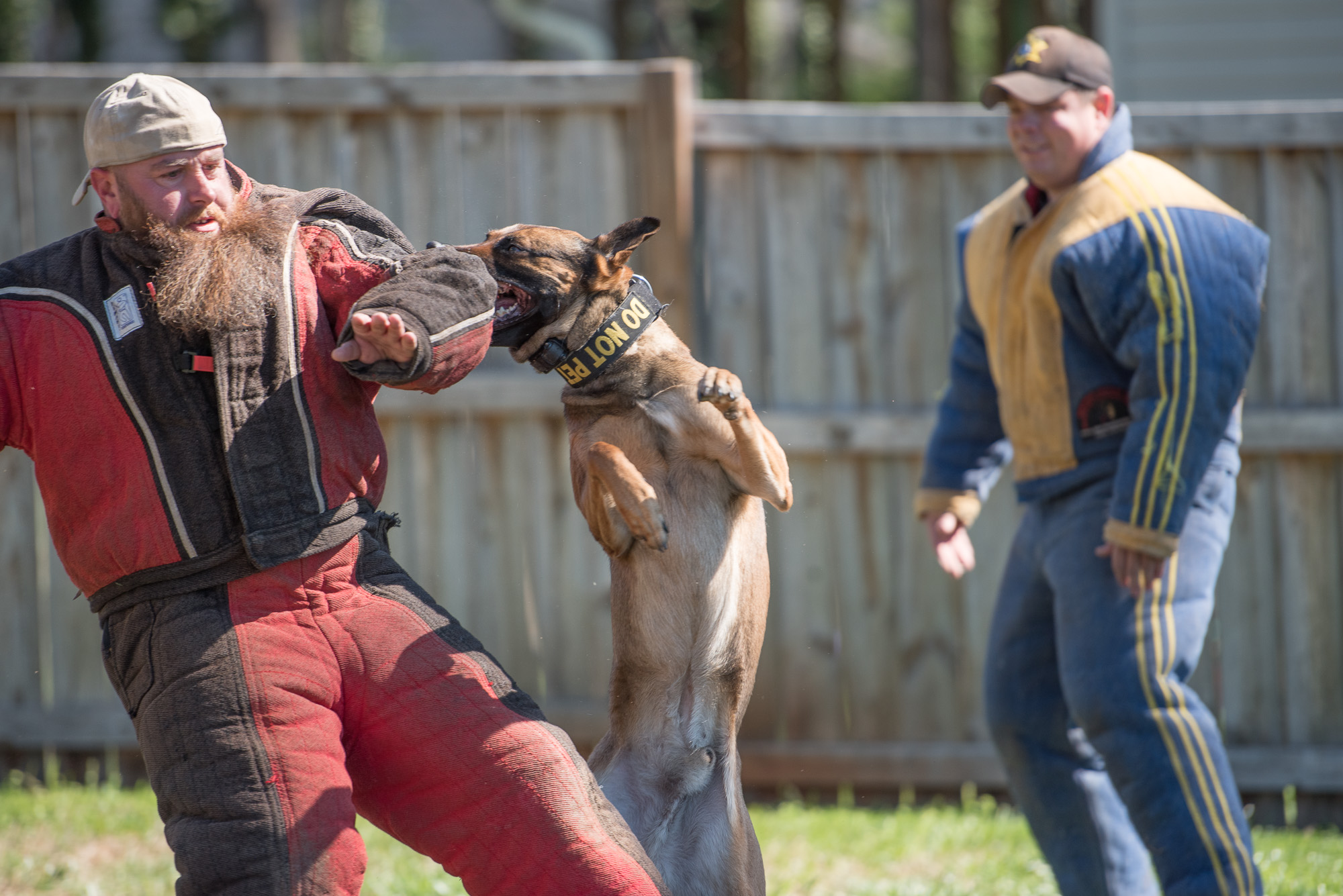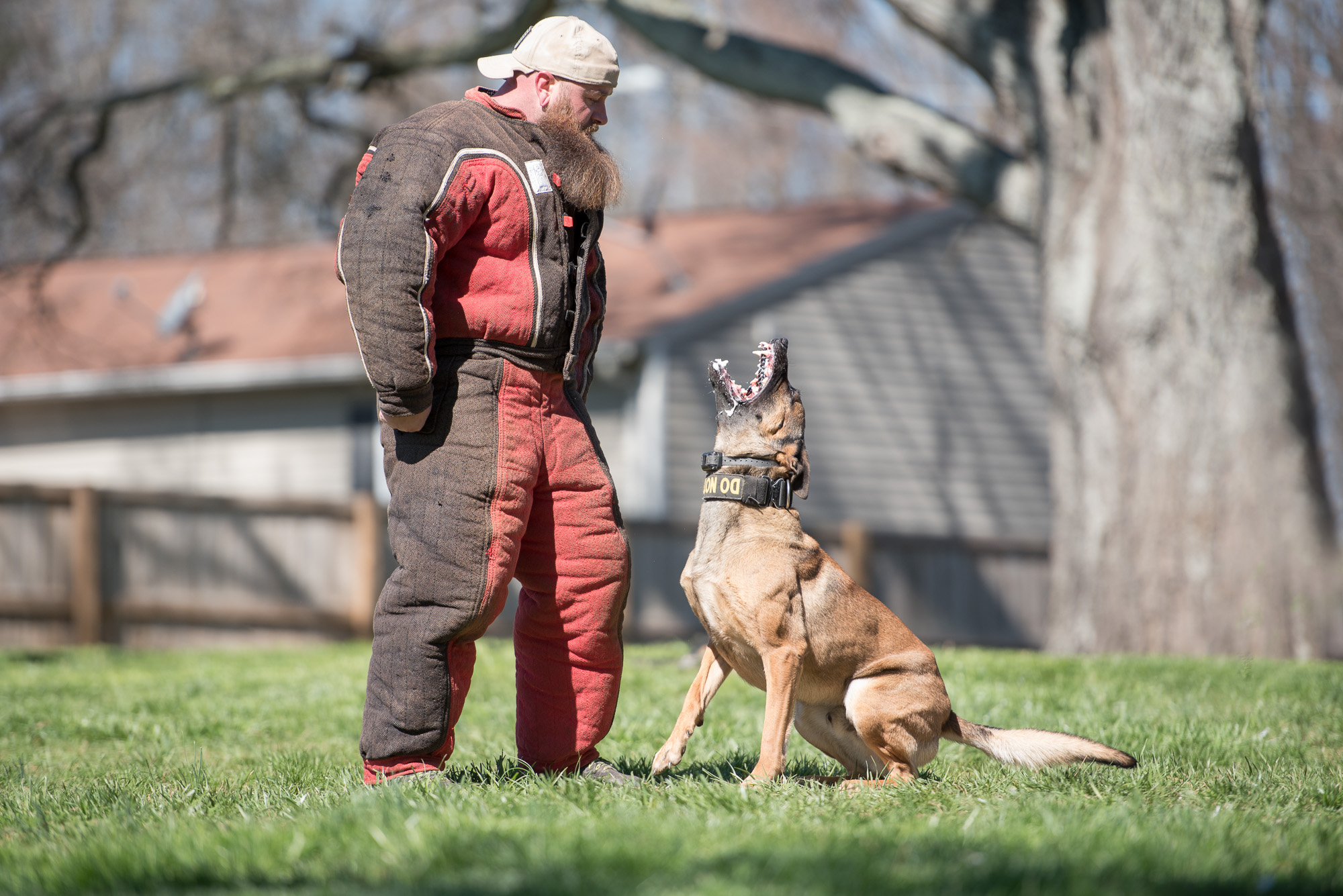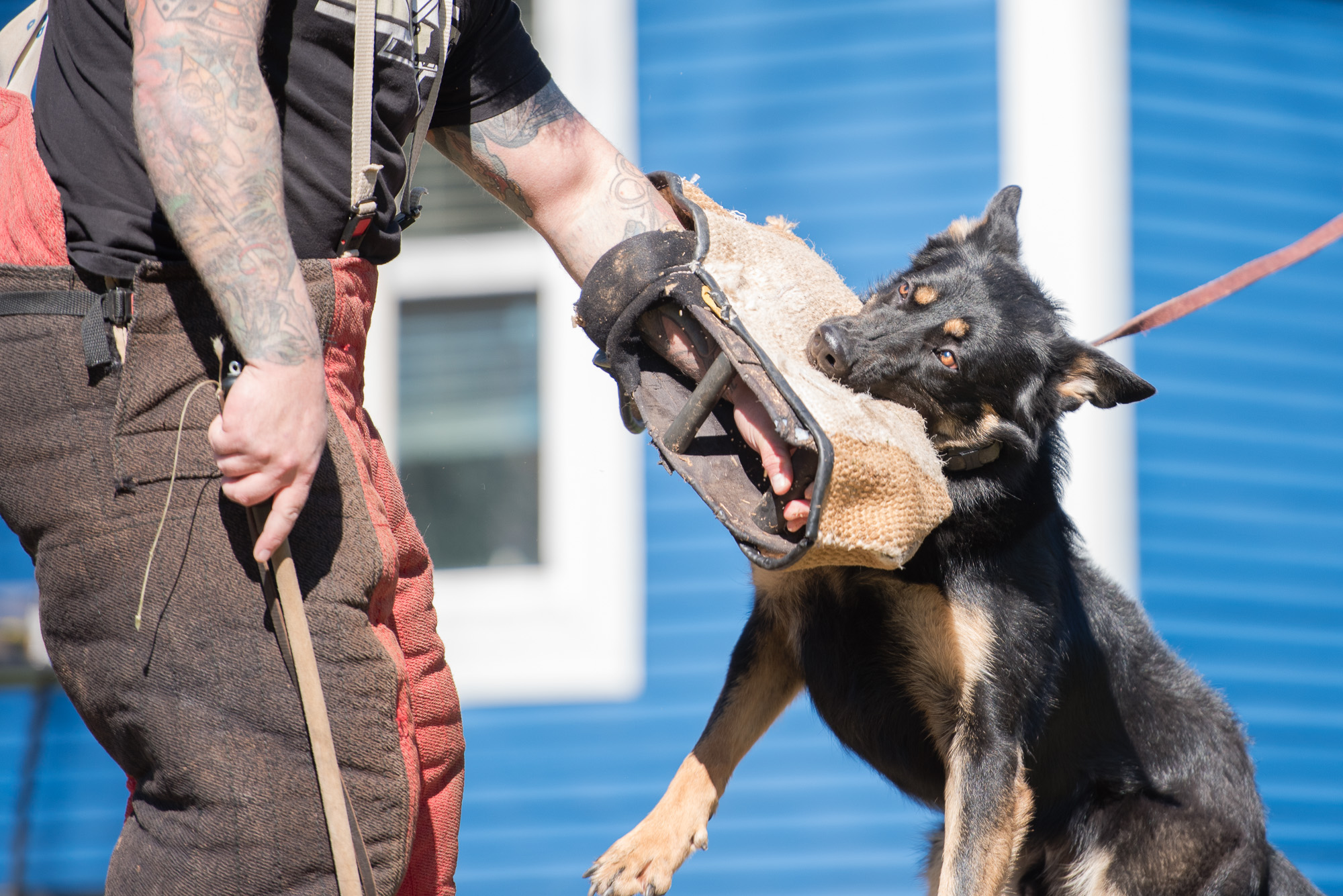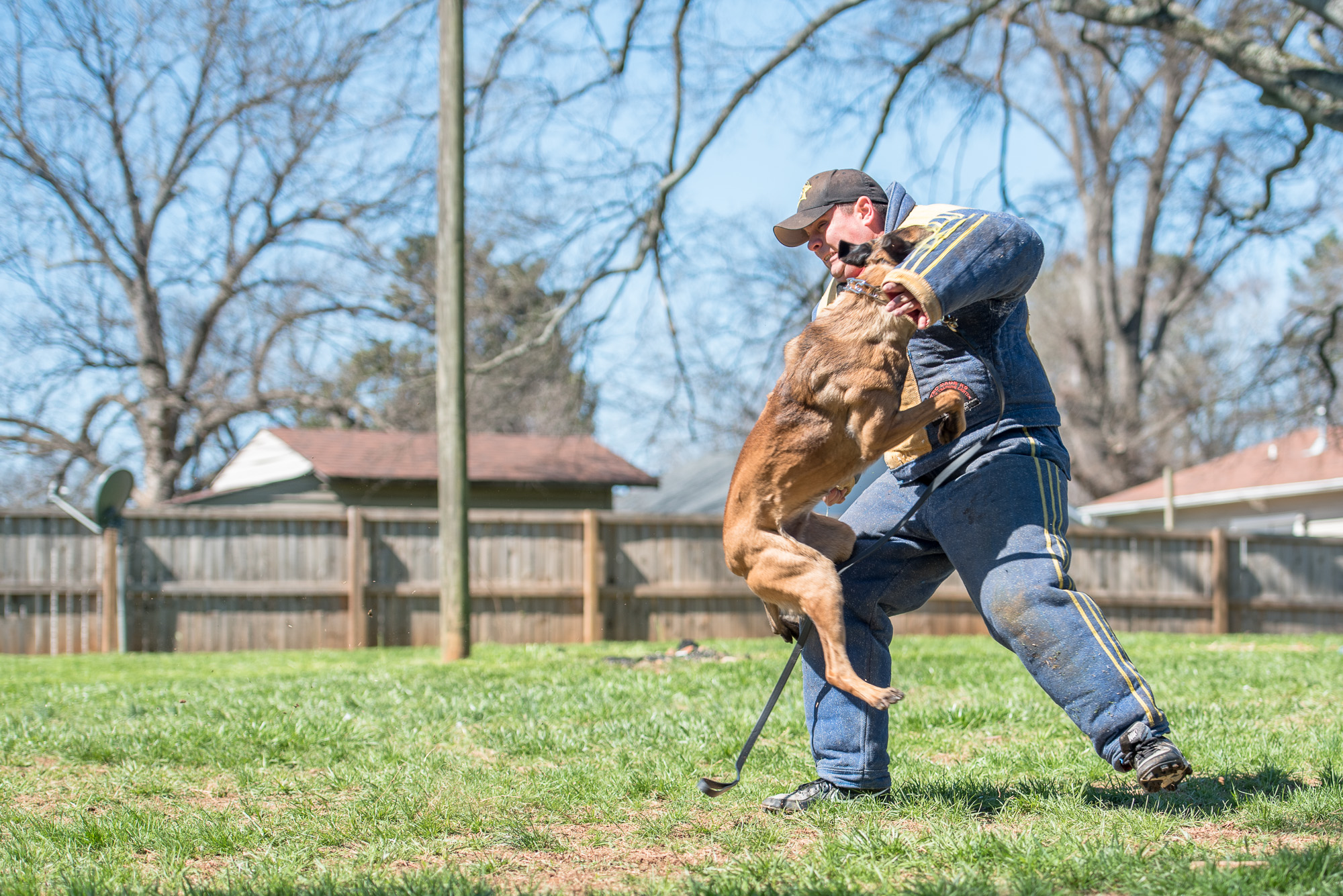 This was a bit of a departure for me. I learned a lot and I met some amazing people too. It was a good day.