Spooky: Pet Photography Project 52: Week 43
Spooky is the theme for our 52 Week Pet Photography Project. We are taking a break from our book so given that Halloween is upon us, we are getting creative with this week's topic. I'm going to take a little different approach to this as I spent the weekend photographing a dock diving event. I was only photographing for fun and experience (and for my personal entertainment) but based upon what I witnessed, I think some of the dogs thought dock diving was spooky which in Merriam-Webster is defined as strange and frightening.
I'd not ever gone to this type of event so I really didn't know what to expect. Had I been smarter, I would've looked at other photographer's photos of these events before going because now that I have, I realized I wasn't zoomed in enough on my subject. There are too many distracting elements in my photos but there are a few that show the dog's hesitation and uncertainty on the dock. I'm also using a feature with my photos I've not used before given the sequence of the photos, I thought viewing them as a carousel or slider might work - let me know what you think.
The dock diving event allowed inexperienced dogs the chance to get in the water and for some of the dogs this was spooky and scary. It was quite entertaining to watch and for most of them, their love of their toys outweighed their fear of jumping. This black dog posted below did eventually jump although I'm not sure I'd really call this jumping. It is more like diving head first!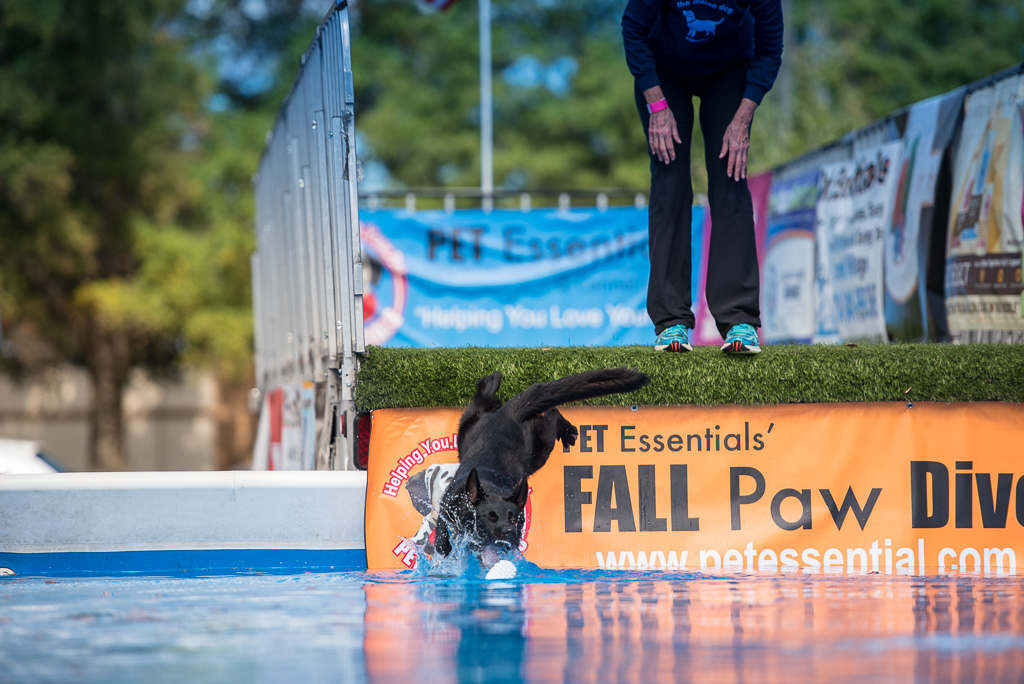 This next dog was hilarious and I still laugh when I look at the last photo of him. With new dogs, they have them go down the ramp on the right. The owner tosses the toy in and the dog is supposed to swim out to get the toy. After doing this several times, then they go up on the dock and the owner tosses the toy and the dog is supposed to jump.
This dog loved her toy and she liked swimming but she was very hesitant to jump off the dock. She finally did. ONCE. The owner couldn't get her to do it again. All the dog would do is stand there and smile, like "Aren't you proud of me, I did it!" (But l am NOT doing it again!) In some of the other photos that I have of her, you can tell as she is going in the water, she is trying not to let her nose go under the water. I think she'll be happier playing with her toy on dry land.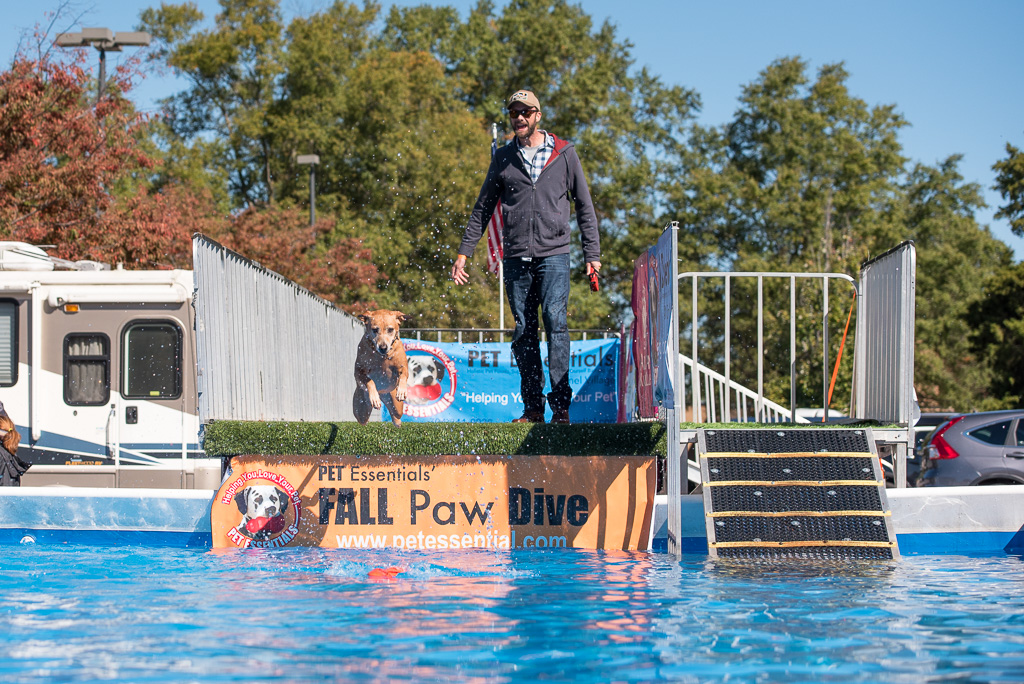 This one swam but never jumped.
Below is 10 month old Cash. He was one of the dogs I photographed for Gravity Magazine. He liked to swim but he was not having any part of jumping off the dock!
Following are a bunch of pics of the dogs that love this sport and don't think it is spooky at all.